Sunday, December 26, 2004
Santa has indeed been good to me. Clothes and clothes and smelly stuff and a new digital camera and the computer game I have been meaning to get for a long time now, Civilization III. I've been an addict since the first one, 2 weeks of world domination loom, but its certainly more difficult than its predecessors.
It's clear I can't just spend my time in front of the computer, so the wife and I go for a cold walk with the camera. Harbourside called and that's where we went.
First up its lets try and get all arty. This is the leg of something that once sat at the harbourmouth.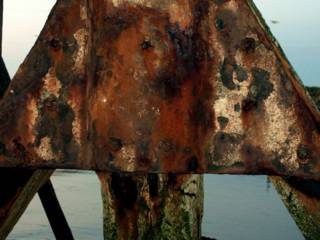 Rust

The wife likes collecting what she calls driftwood. I call them logs and she has more than enough of them. Any more and she carries them and they remain outside of the house.
Mmm! thewife spys Driftwood

The harbour was full of people taking photos with new cameras. I wondered if I would catch the moon in this photo. It was beautiful big and round against a darkening sky. You can see it just to the right of the interesting
Pilot House
.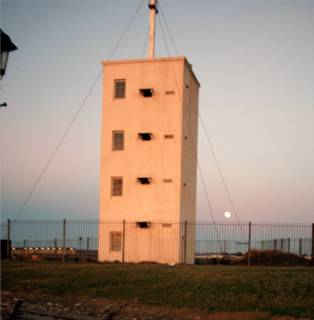 Pilot House and Full Moon

posted by timesnewroman at 5:24 PM